The Classic Cutter – simplicity . . .
Definition of Hot wire foam cutter HWS-Easy! is – Simplicity. The HWS-Easy! cuts all standard polystyrene (EPS, XPS) slab sizes effectively, properly and easily. The hot wire foam cutter  HWS-Easy! cutter can be used horizontally (e.g. on a stack of polystyrene slabs or some table), standing (e.g. using special stand base which is avaliable optionally), leaned against the wall or attached to the scaffold rail with the optionally available scaffold bracket.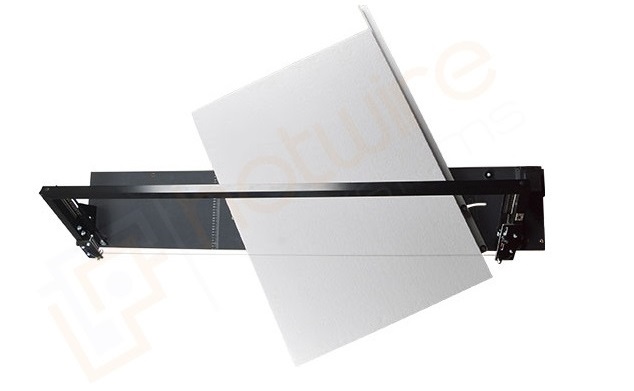 Hot wire foam cutter
Just simplicity! The standard hot wire foam cutter HWS-Easy! model is available as a Classical table cutting device without additional accessories. The bow of hot wire foam cutter HWS-Easy! is made from aluminum profile and equipped with ball-bearing supported side elements, the base board is made from laminated wood and glued together.
Basic kit of HWS-Easy! include: HWS-Easy! device, add. cutting wire, instruction manual, hooks for wire changing, small carrying bag for tools, 3m. tape-measure.
TRANSFORMER
The powerful transformer easily assembled on the device with four screws. After electric connection of the transformer to the bow, using high-quality, splash-proof, XLR industrial plug connectors, Hot wire foam cutter HWS-Easy! is ready for action immediately. Protection class (IP) of transformer is 66. There is push-button and additionally ON-OFF switch on the bow for cutter activation.
SCAFFOLD BRACKET
The hot wire foam cutter HWS-Easy! can be also easily and quickly replaced on building Scaffold with the special Scaffold Bracket. All what You need on the scaffold: Suspend device on the scaffold – Tighten screws – Ready for work.
STAND BASE / FOLDABLE PEDESTAL
If You want to increases the possibilities of Hot wire foam cutter HWS-Easy! – the Stand Base is simply irreplaceable. The special Foldable Pedestal / Stand Base enables quick and uncomplicated placing the hot wire foam cutter standing.
For Hot wire foam cutter HWS-Easy! we use Nichrome – NiCr wire. We offer ready-made versions of the cutting wire with two lugs on the ends for easy and quick installation on the cutter. You can buy cutting wire by the piece (1 pc) or in large amounts (1kit = 10pc). Wire are always in stock and can be sent to the client immediately after the order confirmation.
 Hot wire foam cutter HWS-Easy!

Cutting length:

1340 mm

Cutting depth:

max. 310 mm

Transformer 230v:

Pri: 230-volt/ Sec: 40V/200VA

Transformer 110v:

Pri: 110-volt/ Sec: 40V/200VA

Weight:

14,8 kg

Support plate:

Laminated wood glued together

Bow:

Painted aluminum profile with




ball-bearing supported guide

Art. #:

HWS-10355

Extra Wire:

HWS-10404

Scaffold bracket:

HWS-10365

Stand base:

HWS-10513

Status:

In Stock
We sell and ship products all over the world!
Our insulation cutting systems are sold in Europe and in many countries throughout the world from Finland, Sweden – to Turkey and Canada.
Delivery times vary widely from country to country, they also depend on how effective your local postal services are. However, we have made an estimation of 2-5 working days for Europe countries: Latvia, Lithuania, Finland, Sweden, Norway, and 5-16 working days for other Europe countries (incl. Russia, Belarus, Ukraine, Kazakhstan). The estimated delivery time to major cities outside Europe (Asia, North America, South America, Australia) starts from 12 working days.
Shipping costs are determined by the order's size, weight, shipping method and delivery address. We calculate shipping price for each order individually. Pleasecontact us for more information!
Our shipping partners are DPD, Omniva, Itella SmartPost, DHL, UPS.
"Your specialist for insulation cutting systems!"